Outstanding expertise in Dental Implants.
We have built up our outstanding expertise over many years with practical experience, constant further training, and incorporating the latest developments in Implant dentistry. We combine craftsmanship, extensive knowledge of dental Implants, and awareness of the challenges faced by dental specialists. We understand the individual needs of our clients and can suggest improvements to exceed their wishes.
Our technicians are Platinum members of the Straumann Technician program and also very experienced with all major implant systems like Nobel Biocare, Dentsply implants, Osstem, Biomet 3i, and Megagen to name a few.
Speak to our highly experienced team if you have any questions.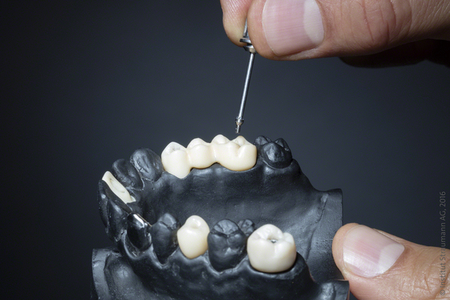 Highest quality with excellent price-performance ratio.
To ensure high quality we rely on the outstanding expertise of our staff and the use of original products for guaranteed precision fit and material compatibility. We can also secure an excellent price-performance ratio with the latest production techniques and digital workflows.